An interview of Remo Moomiaie-Qajar MD by Rachel Hommel on Cytonus – Changing the Paradigm of Cancer Therapy and Beyond
Cytonus™, derived from the Greek words Cyto meaning cell and Onus or carrier. Cytonus Therapeutics Inc, has developed a next-generation Adoptive Cellular Therapy (ACT) platform technology with numerous medical applications.
Their team of leading cell engineering and immunotherapy scientists have created a unique cell-line, CARGOCYTE™ that has proven to have many attributes and benefits in the continued quest to find safe, precise, and controllable cell-based immunotherapies.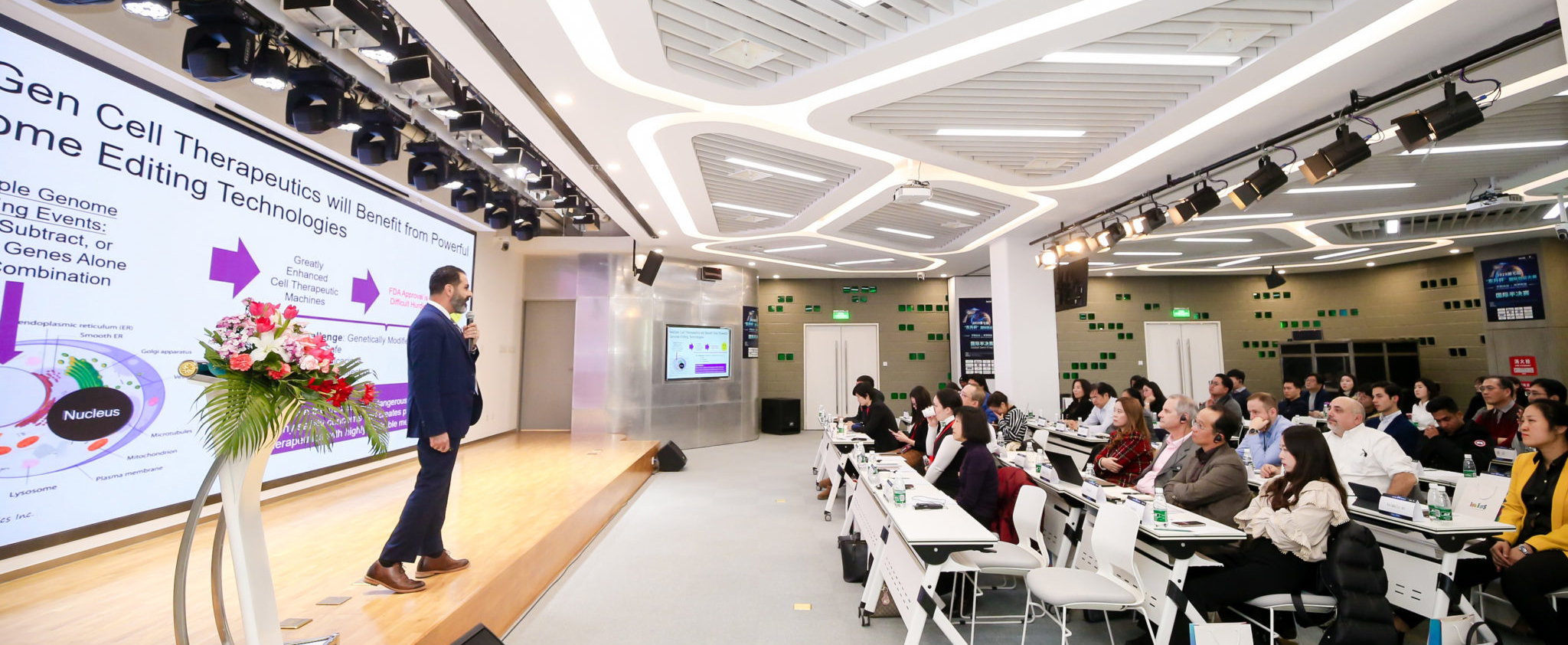 What has been your experience with UC San Diego in developing a diverse entrepreneurial culture?
Our origin story: I was referred by a friend to get in touch with UC San Diego because they more or less started a very interesting entrepreneurial friendly program to bring together and enable academic lab Principal Investigators (PIs) like Richard Klemke to start his own company. I was introduced to Klemke through[RM1]  the Technology Transfer Office originally and very quickly got to know him and grasp the gravity of what he was doing.
Being a serial entrepreneur, there was nothing similar that I could remember that was even remotely close to what Rich was doing. I was convinced very early on that Rich was onto something that was scientifically sound, unique, and safe.
The City of San Diego has great entrepreneurial history. The experience I've had with UC San Diego has been hands down the best licensing agreement. Inherent in that, is an environment that is very conducive to success – this requires political will, having a true partner in a university, not an adversarial partner, plus world class infrastructure. There is a reason why UC San Diego it's a true hub of innovation.
What excites you about your work?
Excitement is in no shortage with me or team at Cytonus. The novelty of the Cargocyte platform technology is 100% true and validated. After a year of test marketing to all the top pharma companies and global VCs, no one had ever seen something like this. When those same people understand your approach, you can literally see the light above them go on. That's an incredibly exciting moment for us.
I am excited on a daily basis because we have so many applications for our technology. It's very humbling and I am certain we are going to change the landscape of modern medicine.
"I am excited on a daily basis. We have so many applications for our technology. It is very humbling and I am certain we are going to change the landscape of modern medicine."
Describe a typical day in Startupland. What does your day look like?
I usually start my day at 6am, spending much of the day trying to get all the tasks done and putting out the fires. This lifestyle is long and exhausting but very invigorating. With only a few breaks in the day to take care of daily task like walking my dog, etc. I will wrap up a normal day around midnight.
Entrepreneurship is a lifestyle. It's really a continuation of my life as a surgeon. I'm used to the long hours and the mental and physical strain of being an entrepreneur. It's not dissimilar to some of the stress of a surgeon. It's always in balance with all the excitement.
How do you define innovation in the 21st Century?
There has been a steady movement towards innovation with a 'purpose' as supposed to innovation for the sake of innovation. We see it on the rise with investment groups touting sustainability. What's behind these changes from my perspective is a true desire on the part of an entrepreneurs, investors, employees, customers to be a part of something great. Instead of great being defined by market share of capital, great also has to mean contributing to progress. In our case, its cell therapies, the progress of 21st century cures.
Biotech has become a highly charged category of innovation for several reasons. First, biotech discoveries and innovations have accelerated at a rapid pace as new technologies have opened up tools to new ways of doing new medicine. Secondly, biotech innovations tend to benefit lives in fundamental ways as well. This is creating inspiring stories that attract more capital, more talent.
What role have mentors played in your success / journey?
Mentorship and mentors are critical components of every successful entrepreneur. We have been very fortunate as a company to be accepted into a very competitive mentorship program out of NYU, called Endless Frontier Labs. This experience has dramatically changed our perspectives on what we are doing, by giving us the opportunity to meet a diverse group of people that you otherwise wouldn't meet. Fundamentally mentorship and mentors are not only inspirational and give you guidance but more importantly they enable you to succeed.
Good mentors are always your confidantes, but great mentors are also your biggest advocates. Either way its important find them and bring them into your team dynamic as often as possible.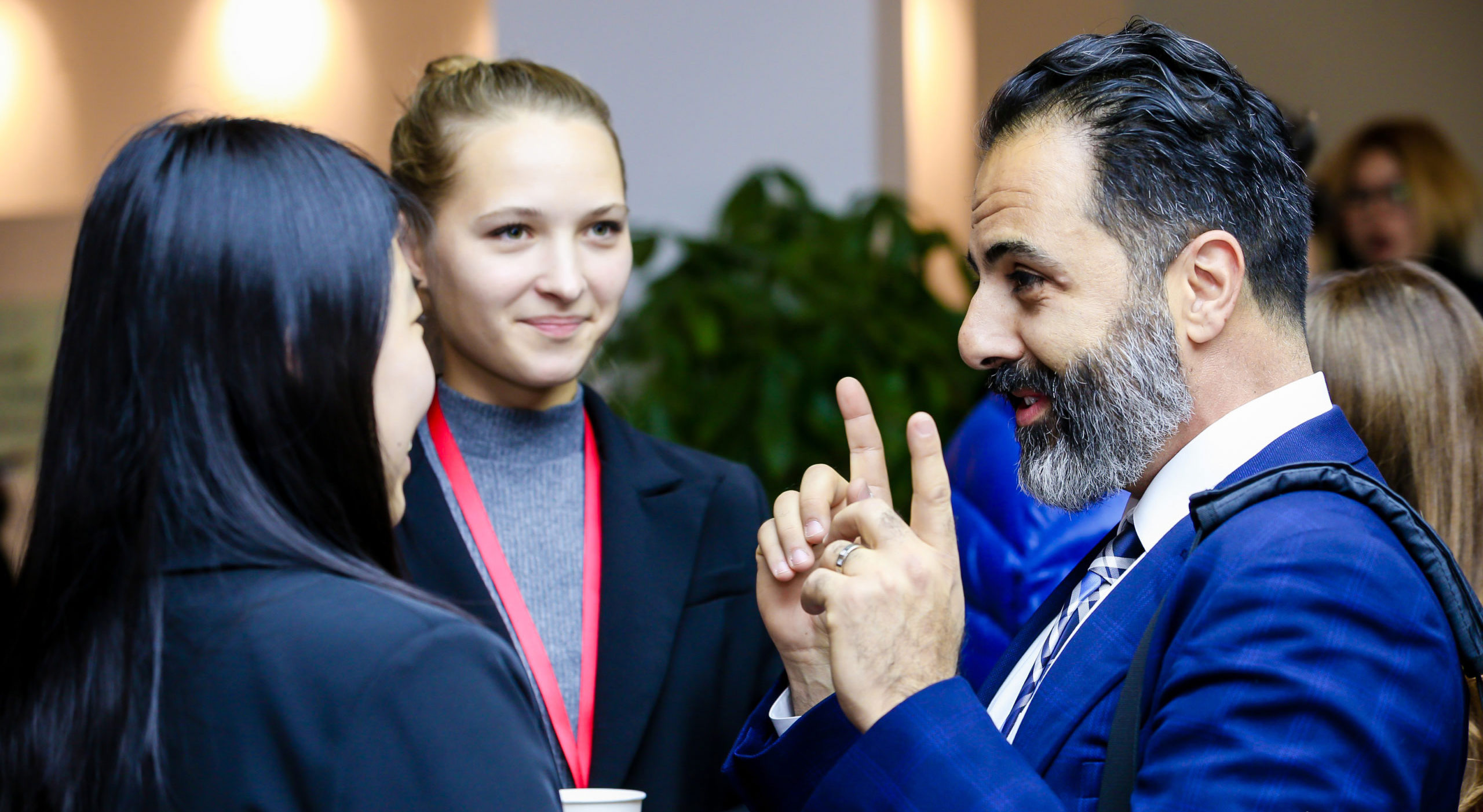 What are some of the biggest challenges you faced in the startup process? How were you able to overcome them?
Our biggest challenge was defining our story and focusing our team on a common vision. We are a true platform technology. Although there are many paths we can take, you have to rationalize the best path forward and rely on your team to execute and ultimately be successful.
We did this by analyzing our data and taking a look at the market dynamics. We got the help of a regulatory team and IP attorneys to make decisions of how and what product to move forward with first. We took a very holistic team and data driven approach…it's a good problem to have.
Another challenge is always fundraising. Although bio tech offers large funding, we were still introducing a new entity to the world. Only a small percent of qualified investors even understand it. As the world of investors and strategic partners started to realize how out of box our approach is while being grounded in good fundamental science, our prospects of raising funds dramatically changed.
"Embrace the ups and downs of this journey and your startup life.
There are going to be a lot of emotional let downs and victories."
What advice would you give to a UC San Diego student thinking about starting a company?
Pragmatically, be careful who you take money from. As a startup, you need money. Yet, the worse thing is to take money from characters who do not reflect who you are and how you see your startup. Make investors understand your vison and your role as investors in it.
Embrace the ups and downs of this journey and your startup life. There are going to be a lot of emotional let downs and victories. You will gain a thick skin from it.  You have to remember it's not a race or a marathon, it's a journey. I often tell my own team, and remind them, many people passed on investing in Jeff Bezos' startup (Amazon) selling books online. I bet they regret that decision every time they get a package delivered to their home.
Original article can be found here.